Security Systems
Contrivance Electrical delivers leading-edge technologies and customized security systems for commercial buildings to mitigate risk, secure property and provide safety.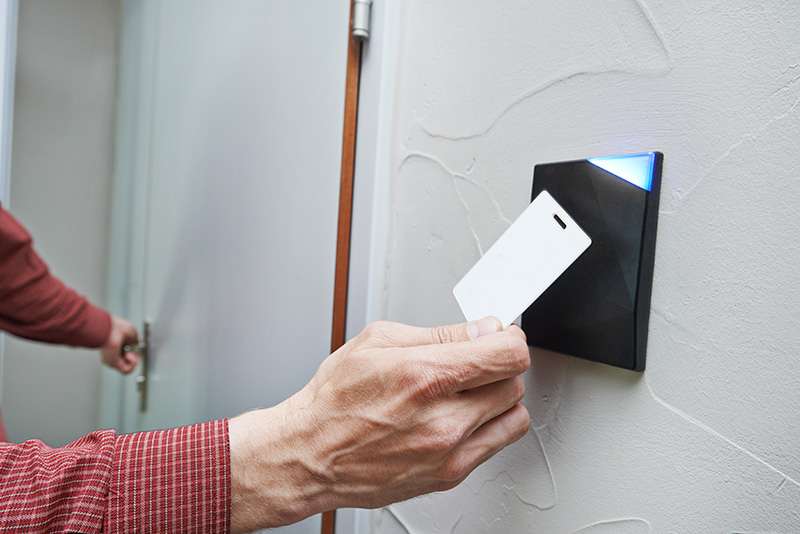 Contrivance Electrical offers a complete line of security, access control, and video IP surveillance systems. We develop custom-designed solutions to meet your exact needs. Our systems come with host deployment methods, SaaS or on-site solutions, small or large. We also provide a web app with IT best practices, allowing you to monitor your assets from anywhere, anytime.
For Current Security Systems
Contrivance Electrical's experienced security specialists can perform the necessary maintenance and repairs for your existing security system. Our specialists can also keep your systems operating in top condition with our preventive maintenance (PMs) programs.
Additional Security Services
Central Monitoring Services
Contrivance Electrical can watch and protect your property 24 hours a day.
Systems Integration
Using your security/access system, we can sense occupancy in the building to determine when to environmentally condition specific areas, saving energy and making your building more efficient.
Get Started
Contrivance Electrical is committed to providing incomparable service and creating productive, lasting relationships with all of our clients. If you have a security, access control, IP surveillance system issue or need a reliable company to maintain your existing system, give us a call for a no-obligation site evaluation.