Electrical Services
Contrivance Electrical offers professional electrical services for any size project, whether you need to add, replace, or modernize electrical components in your home or remodel or create an entire electrical system for a business, restaurant, or apartment complex. We offer all electrical services, including lighting upgrades, wiring, outlet changes or installation, generator installation, and more.
Solar Panel Installation & Service
Solar power reduces your overhead costs, makes expensive electric bills a thing of the past, and provides built-in energy resilience for your home or company to keep your refrigeration, security systems, internet, lighting and heat always running. If you are interested in adding solar power to your home or business, our electricians can install solar panels and offer servicing when needed.
Generator Installation & Service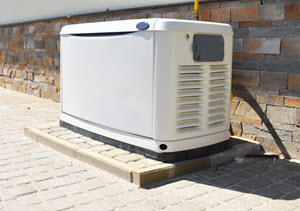 Want the peace of mind of having a standby generator for a backup power source? We offer design, installation, consultation, and maintenance of all home and commercial generators.
Get Started
Contrivance Electrical is committed to providing incomparable service and creating productive, lasting relationships with all of our clients. If you have an electrical issue or project, give us a call for a no-obligation site evaluation.