Networking
Contrivance Electrical provides a full spectrum of networking services for facilities ranging from small office spaces to large, multi-site corporate environments.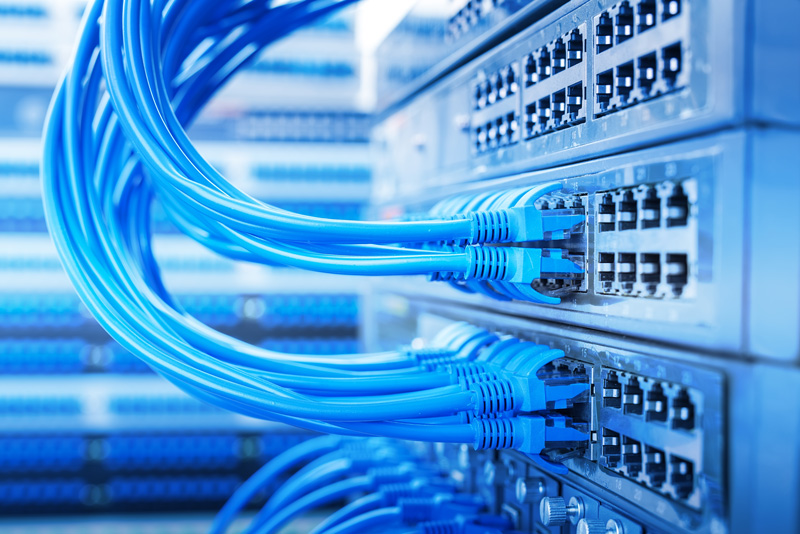 During new construction, renovations, or existing space upgrades, Contrivance Electrical can engineer on-site data back-up and/or cloud storage solutions to meet your specific needs. We provide internal network cabling from workstations, servers, connectivity to the "outside world" – and everything in between!
Let us put together your structured cabling, data distribution centers, and associated switchgear routing layouts, and have confidence that your data is being transferred across your network quickly and securely.
For Current Networking Systems
Contrivance Electrical's experienced networking specialists can perform the necessary maintenance and repairs for your existing system. We'll perform an on-site analysis to ensure your infrastructure is running at peak efficiency for optimal performance. Our specialists can also keep your systems operating in top condition with our preventive maintenance (PMs) programs.
Get Started
Contrivance Electrical is committed to providing incomparable service and creating productive, lasting relationships with all of our clients. If you have a networking system issue, need maintainence on your existing system, or simply aren't sure what your business requires, give us a call for a no-obligation site evaluation.